Home >
QUALITY COMMITMENT
QUALITY COMMITMENT
The team of EOO prides itself on excellence in production and bottling of fine quality extra virgin olive oil. Our company has a commitment to continuous improvement so our finished products consistently meet the needs our clientele and comply with food safety regulations and requirements. Quality systems are a part of our management programs and are closely integrated with the Food Safety programs.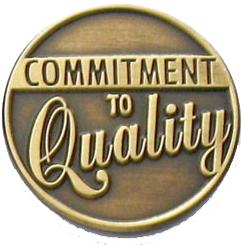 Even though, the olive oil sector is only a small percentage of what we do at the Eagle Ayed Group, we input 100% of our time and commitment to bring the best quality olive oil to the world-wide markets. In today's global market, every company needs to be able to substantiate not only the olive oil, but coordinate and monitor the entire production chain, and our EOO team has until today pursued this philosophy. Vital to our success are the commitment to quality control and truth in our labeling. At EOO, we do not give ambiguous certificates, analysis or any other type of documentation. Each delivery shipment is always accompanied by a certificate of analysis from our lab and then verified by the Quality Control Committee Authority, who come and inspect the items before they leave our facilities. All of our packaging is truthfully labeled; there is no hidden information at EOO.
Every single client is important to us, whether they are receiving one box, one palette, or one container; it is our mission to provide to them the best service, with the highest quality and dependability. In upholding our standard of service, excellence, and innovation, we value our customers input into how we can best meet their needs. We invite you to contact us with your requests, suggestions or comments.